COVID-19 SAFETY 
UPDATE: Masks required at all times as of December 13th, 2020.
Our mask riding tips include:
-Wear a surgical mask rather than cloth. Possibly bring a backup.
-Regulate your breathing and adjust your gear. This will allow you to maintain your energy. We will be coaching you on this.
-Listen to your body and do what makes sense.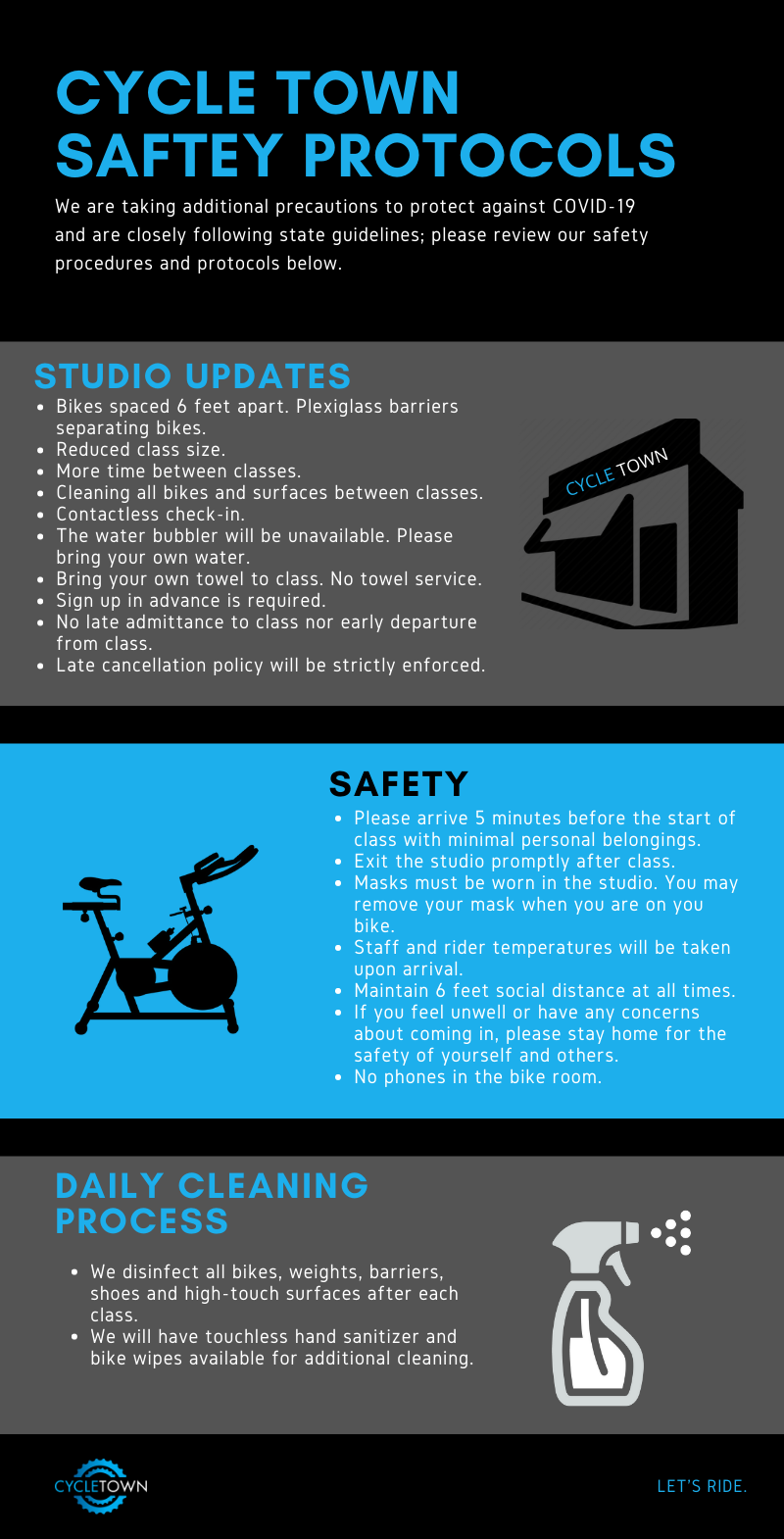 © Cycle Town. All Rights Reserved.