Get to know our Rockstar instructor team OFF the bike! Ever wonder how they got started with fitness or what their day job is? Each week we will feature two instructors here.
AMANDA
Tell us about life off the bike.
I live in Hingham with my husband Marc, daughter Maddy and our pup Crew James Perrault (yes, I address him by his full name). I work at Talbots where I oversee print production. I have been with the company for 8 years and I love my job. Life off the bike is simple and consists of all of my favorite things – coffee with friends, pedicures, long beach or boat days, binge watching TV shows, spending quality time with family, walks with my husband and dinner & drinks out preferably before 6pm because I have a strict bedtime of 9pm.
What has been your fitness journey?
I grew up being taught the importance of moving your body and being active. My Mom was big into fitness (she was a group fitness instructor for a semi pro football team) and taught step aerobics. I will never forget doing Richard Simmons fitness videos with her in our living room! Growing up I did dance and swim team. By high school I played field hockey and ran track. I started teaching spin in 2007 and have probably taught over 3000 classes. Other than spin, I love yoga and also believe that it's so important to lift weights – hence why I am always peer pressuring my ripped classes to grab the 5lbs!
Who's your furry friend?
Crew is a Portuguese Water Dog and he is my best friend! I seriously do not know why we waited so long to have a dog because he brings our family SO MUCH JOY. Most of my Insta posts are of Crew because I have deemed him most photogenic in the family. He's full of life and energy. He loves long hikes, frisbee, learning new tricks, swimming and eating snacks (like me!).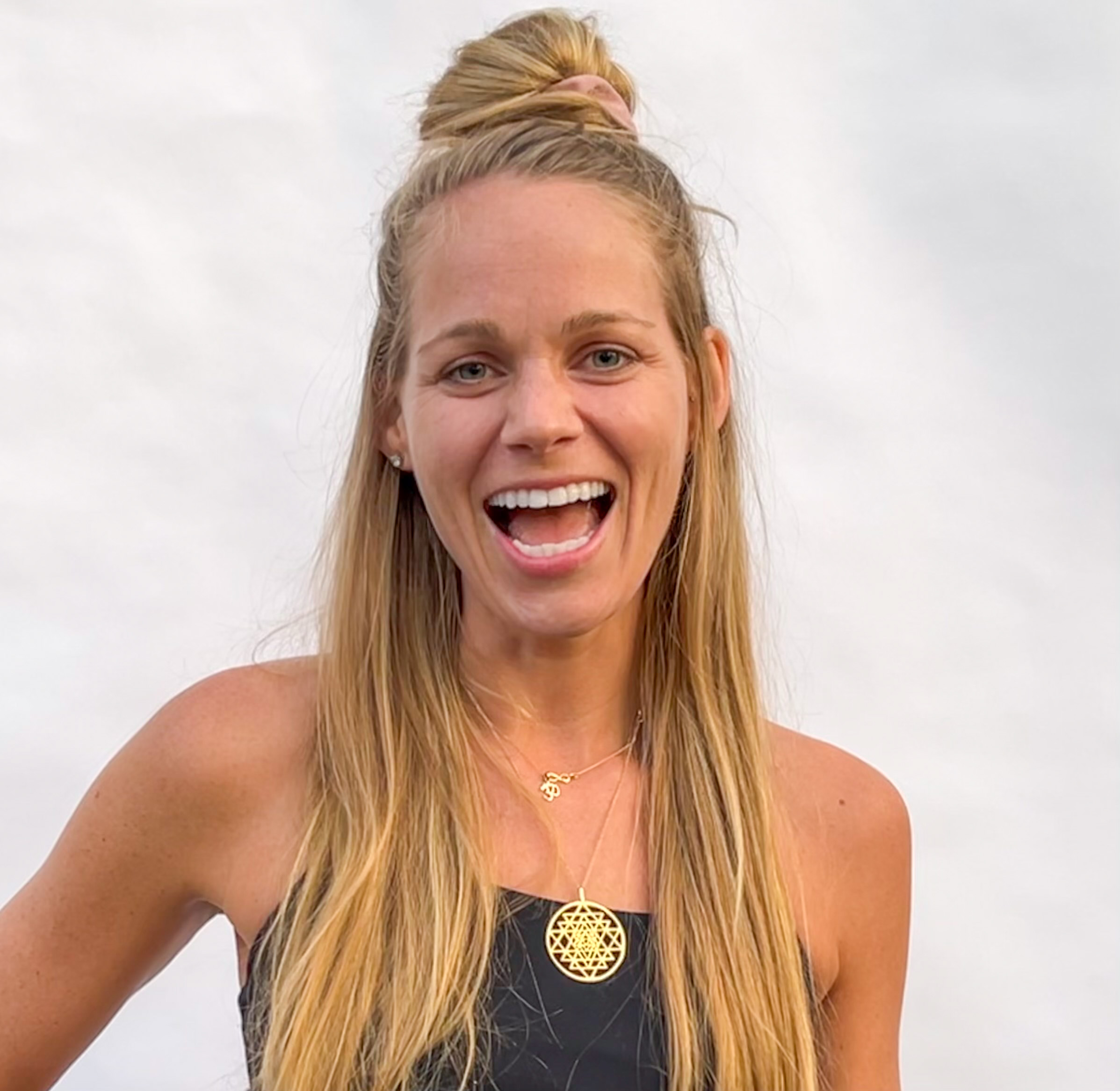 LAUREN
Tell us about life off the bike.
I like to describe myself (and job title) as: Magical Being & Mystic. Off the bike I spend a lot of my time engaging in all things yoga, meditating, journaling, connecting with nature, learning about consciousness & energy, and hosting full moon ceremonies. I love to travel and it's a goal to visit a new country every year (most recently Peru). I teach yoga, waitress at the Venus 2, and run my own business where I hold Quantum Healing events, retreats, classes, & programs. I am currently nomading around Marshfield with my boyfriend as we finish up the final touches on the new house we are building!
What has been your fitness journey?
I've always loved sports. In high school I joined the track team which introduced me to the runners high that I continued to feed off of for the next 10 years. I developed a poor relationship with myself, food, and exercise in college and my joints would throb when I was running. Enter yoga. Beyond the physical benefits, yoga changed my life. It shifted my mindset and I began to love myself more. Then I got back into cardio. I went to my first spin class and was blown away. It was the runners high I longed for without being so harsh on my joints. The music, the people, the feeling of being able to lift a mac truck when I leave – is amazing. It's the perfect balance!
Who's your furry friend?
I don't have a furry friend, I have pretty plants! I name all my plants, talk to them everyday, and put beautiful crystals in their pots. Plants do feel energy people! This is my newest addition, Fernanda. In my very near future I plan to have alpacas and a NAID dog 🙂