Indoor cycling has evolved so much over the past five years. There's been a movement toward choreographing the ride to the beat of the music. Riding to the beat creates a more effective, efficient and energetic experience. We are bringing heart, soul, and rhythm to Hingham Square.
I'm excited to introduce our Rhythm Ride, where we ride to the beat and match our pedal strokes and speed to the rhythm. Rhythm Ride came to us from Laguna Beach, California. Our master trainer Shelley founded Rhythm Ride method six years ago and we can't get enough of it. The ride is music centric, positive and empowering. It's a great cardio workout and it emphasizes core strength. Your fitness goes to a new level while you have fun. We ride as a pack, encouraging a communal rather than competitive atmosphere.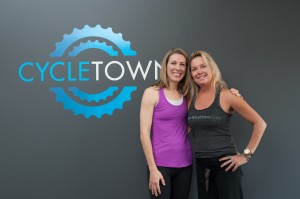 Last month I trained at Shelley's studio in Laguna. Not a bad "business trip". I started drinking juice and smoothies. Shelley is such a gem.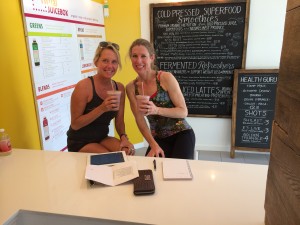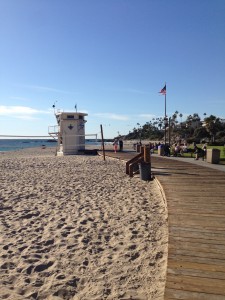 When she's not spinning she's surfing or launching her new business selling gorgeous designer beach umbrellas, Beach Brella. I brought the method home and began training our crew. Shelley and fellow master trainer Julia arrived in Hingham last weekend to run their training program. We are in rehearsals now– 9 days until we open!