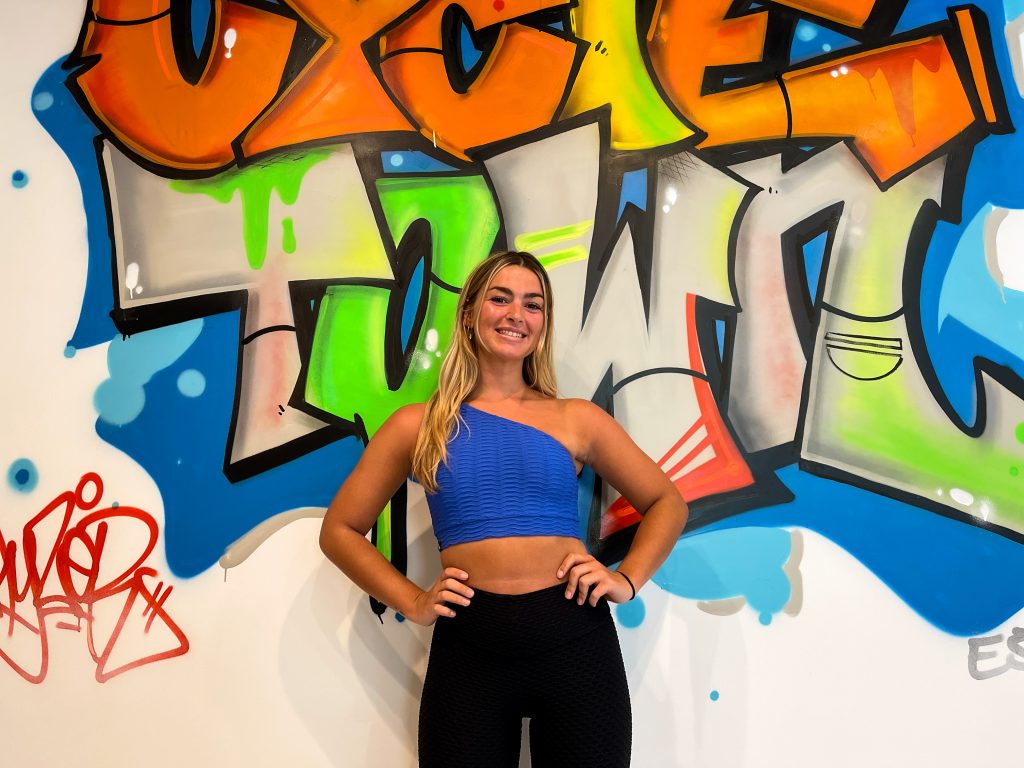 Growing up in Plymouth, Ryan wanted to try every sport she could. She loved teams, camaraderie and being athletic. By high school, with her fun-loving spirit and passion for performing arts, she found herself immersed in musicals, soccer, and cheerleading.
But it was in college that Ryan discovered spin.  It was the workout that would light her up and make her happy– over and over again.  Ryan is a rider turned instructor who brings all the feels and packs a cardio punch.  Ryan captures your heart.  She has a natural ability to pull out your desire to go after and achieve big things.  "Let the blue lights bring you strength today" is one of our Ryan favorites.
Off the bike Ryan is in grad school pursuing Marketing.  She loves to study (really!) and go to concerts and the beach. Maybe a little retail therapy mixed in too.  This girl has big ambitions on the bike and off and we're thrilled to have her join the Cycle Town team.  Welcome Ryan!
Join Ryan under the blue lights on Mondays and Thursdays at 7AM in Marshfield with more on the way!